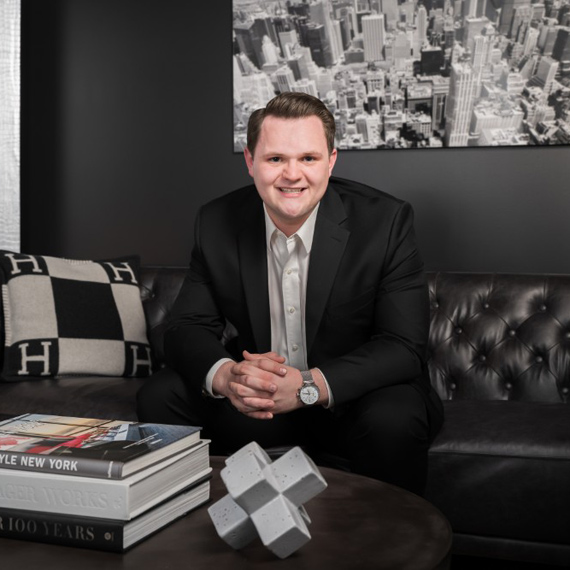 About
With a genuine passion and extensive market expertise, Mark Foisey is proud to be working with The Chen Agency. His success can be credited to his problem-solving thinking, tireless work ethic and charismatic personality. With a unique background, Mark has held managerial positions with international companies which has expanded his understanding of various cultures and business markets from Asia to Europe and domestically across the United States. With these diverse experiences under his belt, he has honed his skills in overseeing complex negotiations that result in the most favorable outcomes for his clients.
Prior to becoming a Licensed Real Estate Sales Associate, Mark spent five years as a specialized real estate researcher where he gained invaluable insight that has allowed him to thoroughly understand the market. He uses thorough and efficient communication to build long-lasting relationships with his clients. Beyond Real Estate, he has industry experience with consumer satisfaction logistics, personal marketing and brand recognition.
While Mark has worked with numerous contacts worldwide, his expertise lies in the New York Metro area. He's become the neighborhood expert on the New Jersey Gold Coast, able to provide both market and community insights. As a 'New Development Specialist', Mark has a thorough knowledge of each developer in the region and the unique buildings they've constructed. His expertise extends far beyond the geography of each building — Mark prides himself on his ability to know just what floorplan in the building would work best for his buyers, and which building can provide the lifestyle they're looking for. He enjoys sharing his extensive knowledge and expertise with his clients to ensure the success of their transactions.
Mark stands out from the crowd by strictly structuring his goals around the needs of the client. He's rewarded by ensuring the happiness and satisfaction of his buyers and sellers from the first meeting to the completion of the transaction, and continues to look after the wellbeing of his clients even after his work is done.
Born in New Hampshire, Mark grew up in the White Mountains, eventually making his way down to New York City and spending time on the beaches of Long Island. His experience living in various locales has provided him with a vital understanding of different family needs. His knowledge of the New Jersey waterfront gives his clients a unique experience that expands beyond the walls of a new home.
Send Me A Message
Got any questions? Get in touch